Cloud
 Models of cloud computing – Infrastructure as a Service (IaaS), Platform as a Service (PaaS) and Software as a Service (SaaS).
Cloud computing companies offer information technology as a service that you can access through the internet. They host and maintain the physical infrastructure required to provide the service, sparing you from capital expenditures and IT maintenance headaches.
Cloud vendors afford you a substantial degree of self-service control over your usage of the cloud service, typically through a web portal and sometimes also through an application programming interface (API).
Cloud computing companies enable you to rapidly scale up or down your service usage. Behind the scenes they leverage virtualization, automation, and other cloud management technologies to facilitate this service agility.
Cloud providers charge you based on how much of the service you use
Cost effective: While traditional IT requires you to purchase computing capacity in anticipation of growth or surges in traffic — capacity that sits unused until you grow or traffic surges — cloud computing enables you to pay for only the capacity you need, when you need it. Cloud also eliminates the ongoing expense of purchasing, housing, maintaining and managing infrastructure on premises.
Improved agility: On the cloud you can provision and deploy  ("spin up")  a server in minutes; purchasing and deploying the same server on premises might take weeks or months.
Scalability and elasticity: Cloud computing lets you scale workloads automatically — up or down — in response to business growth or surges in traffic. And working with a cloud provider that has data centers spread around the world enables you to scale up or down globally on demand, without sacrificing performance.
Reliability and business continuity: Because most cloud providers have redundancy built into their global networks, data backup and disaster recovery are typically much easier and less expensive to implement effectively in the cloud than on premises. Providers who offer packaged disaster recovery solutions— referred to disaster recovery as a service, or DRaaS — make the process even easier, more affordable and less disruptive.Improving performance. The leading cloud service providers regularly update their infrastructure with the latest, highest-performing computing, storage and networking hardware.
Better security, built: Traditionally, security concerns have been the leading obstacle for organizations considering cloud adoption. But in response to demand, the security offered by cloud service providers is steadily outstripping on-premises solutions. With the right provider, cloud also offers the added benefit of greater choice and flexibility. Specifically, a cloud provider that supports open standards and a hybrid multicloud implementation (see "Multicloud and Hybrid Multicloud" below) gives you the choice and flexibility to combine cloud and on-premises resources from unlimited vendors into a single, optimized, seamlessly integrated infrastructure you can manage from a single point of control — an infrastructure in which each workload runs in the best possible location based on its specific performance, security, regulatory compliance and cost requirements.
Cloud Management Service
Being a part of modern enterprise, you are conscious about the positive impact that private cloud migrations and digital transformation solutions have on your business. However, managing and administering these cloud operations requires state-of-the-art technical expertise and huge, long-term investments in infrastructure, software, and staff — something only large corporations can afford. The most viable decision is to engage a trusted Managed IT Services Provider to manage your cloud platforms, applications, and tools.
Our team of professionals have been at the forefront of cloud technology design and development, and possess wide-ranging experience in private, multi-tenant, hybrid, and public cloud infrastructures. We work collaboratively with your IT departments and business groups to manage routine in-house hybrid cloud activities, including maintenance, processing bugs, disaster recovery, software/ hardware technology upgrades, and security patch deployments among other issues.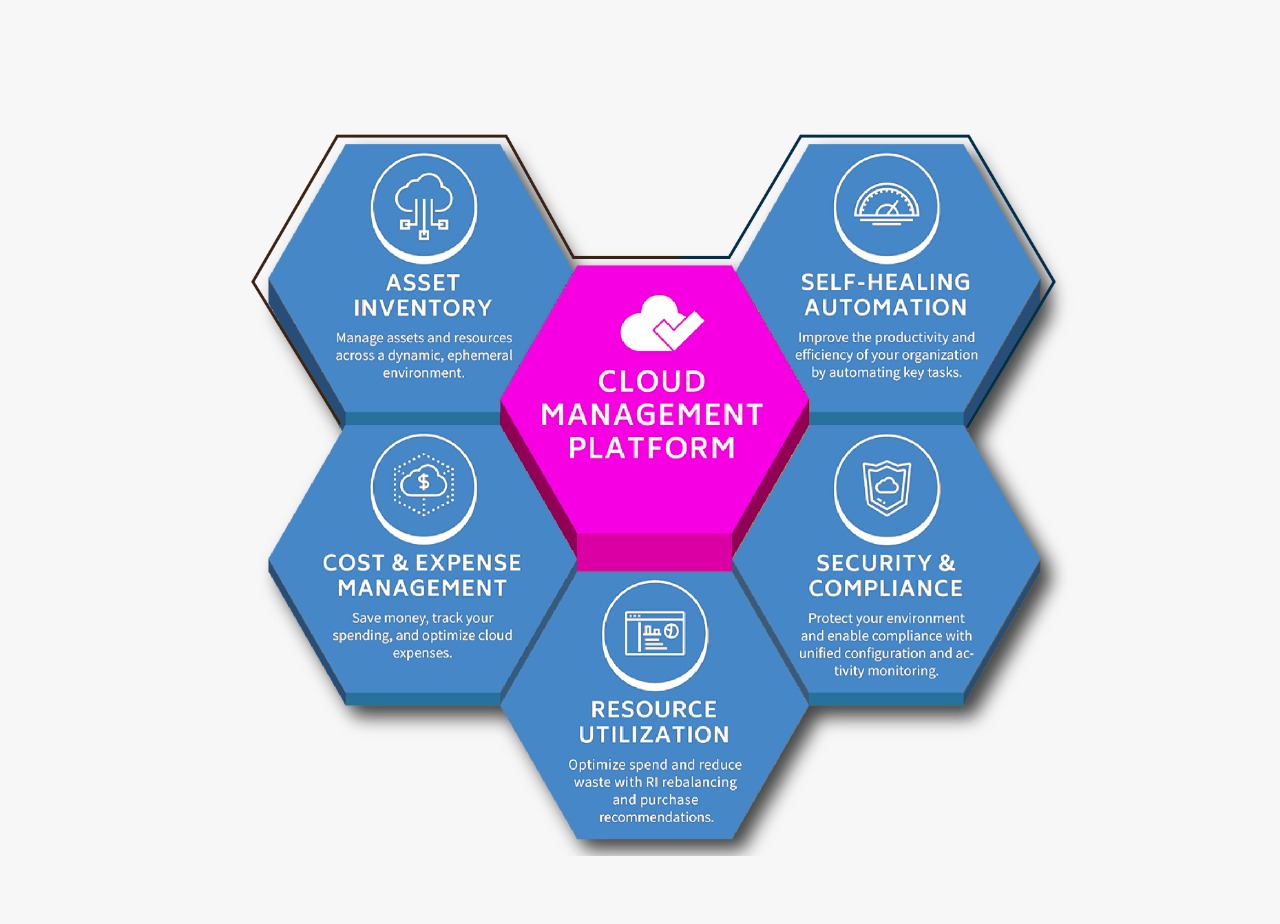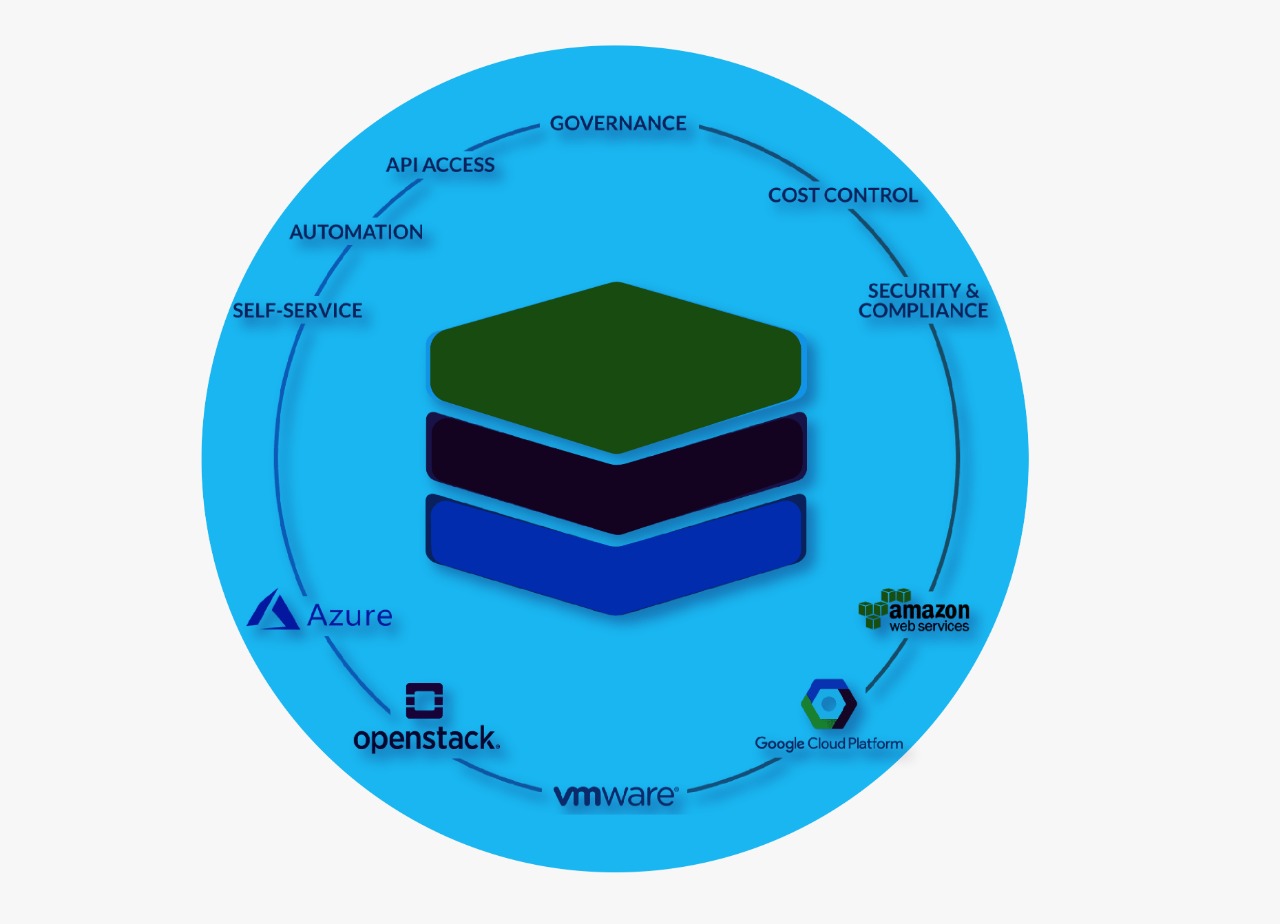 Cloud Readiness
By leveraging advantages of the cloud model, we prepare proof of idea and make any architectural changes.
Cloud Setup
✎  We will set up broad cloud architecture that meets the compliance requirements and security concerns
✎  It manages systems on cloud including storage, Integration function and access control
✎  Necessary Redundancy and Disaster Recovery plans (Availability, Performance RPO/RTO etc.)
Migration/Deployment
To migrate your resources, we follow a phased migration approach based on a least criticality or to ensure dependent systems will not be disrupted by high savings or less dependency order.
Automation
Devops, Auto scalling, Cloud watch, alerts and so on are effectively used in Automation to minimize the cost of the operations and increase cost savings.
Testing
Functional testing of the resources as well as non-functional testing like fallover, performance, scalability etc are covered in Testing.
Cloud Optimization
Cloud optimization services will identify and check for any gaps in your existing architecture / design and review the same. Through cloud optimization can help you
✎  Usage of cloud resources are optimized to the fullest extent
✎  Cost reduction by utilizing the latest cloud services
✎  Cloud security can be strengthened
✎  Cloud operations costs would be reduced by automation
✎  Enable integration capabilities with third party applications and other systems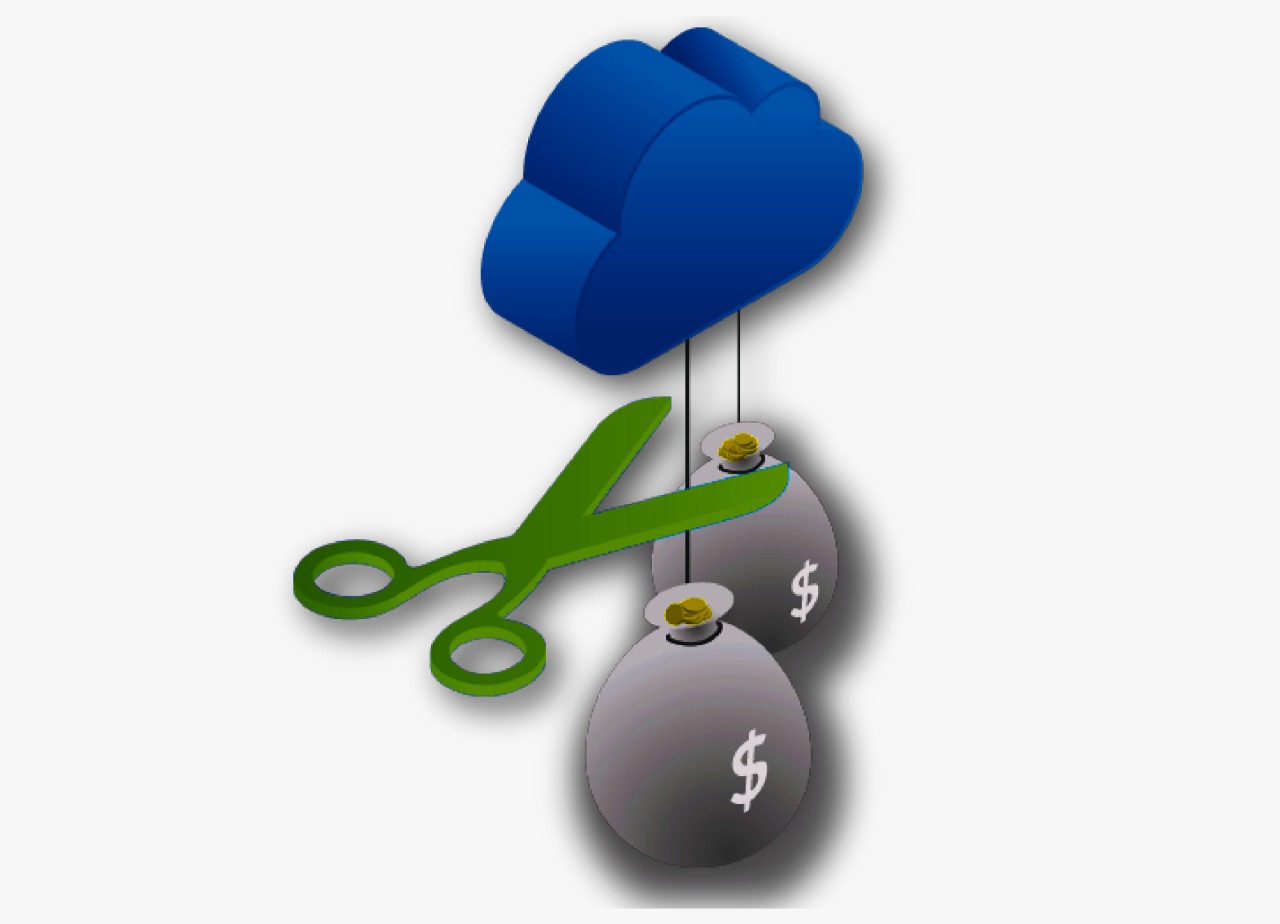 CLOUD COMPUTING SOLUTIONS
Cloud is enabling an all new platform and infrastructure revolution. The future of all new technology is powered by Cloud based solutions and Cloud computing. We support you in developing robust cloud applications by providing a full range of consulting, development, migration and integration services.

Our team from cloud computing solutions is experienced in packaging services necessary for your business, including database, virtualization and architecture services. Our cloud application development and platform services help business organizations take advantage of the growing number of public and private platform-as-a-service (PaaS) providers, and greatly assist in preparing for the transition to the cloud.


Our specific cloud services include
Cloud enabled application development
Leverage the cloud for developing software solutions to extend agility, speed-to-scale and drastically reduce on infrastructure costs. Our clients benefit from seamlessly scaling their custom applications as they continue to grow without having to re-build or re-develop their existing applications.
Cloud migration services
We work closely with your IT team and managed service providers to migrate apps, workflows and enterprise suite of applications to the cloud with minimal to zero downtime and guarantee data integrity before & after migration.
"As-a-Service" models
We build both Software as a Service (SaaS) and develop applications that can use available Platform as a Service (PaaS) using Microsoft Azure, Amazon Web Services and many more.

Let us connect to discuss your growing business and evaluate your cloud readiness score.
Cloud Computing : AWS | Google Cloud | AZure
Cloud computing is the phrase used to describe different scenarios in which computing resource is delivered as a service over a network connection (usually, this is the internet).
The Cloud Computing concept is the vast computing resources which can be located somewhere instead within your computer room and you can connect and use them as per the need, which means it allows companies to use latest and appropriate technology as a service, be it Software as a Service (SaaS) or Infrastructure as a Service (IaaS), with the flexibility to pay-per-use business models by moving to IT as a subscription so that you get to pay for what you use, when you use it.
Cloud Computing- Fortified

Our Expertise: Cloud Computing
✎  Planned Strategic advice
✎  Cloud Architecture & cloud deployment solutions
✎  Licensing Environment management & Optimization
✎  Security concerns
✎  Project Management
✎  Audit support and simulations
✎  Disaster Recovery planning services and protection
✎  System Health Checks, Updates and Tune-Ups
✎  Environment Preparation Service
✎  Project Management
✎  Migration Assurance
✎  Post Migration Support
✎  Managed services like Amazon, Google, MS Azure
✎  Dedicated VPS,HA & infrastructure on cloud
✎  Managed High-Performance Computing
✎  Monitoring, Patching, updating & alerting
✎  Performance analysis and reporting